Holistic Healing
Holistic Healing
Our bespoke centre which, hosts a beautifully decorated and tranquil therapy room, offers free treatments to anyone affected either directly or indirectly by cancer and its sometimes devastating side effects.
We offer a range of Holistic and Beauty Treatments. All carried out by fully qualified, experienced and insured practitioner and volunteer Julie Kirkham of Star Holistics.
Julie offers six free holistic treatments for Cancer Patients (medical suitability assessed) and half price after the 6 if they wish to continue with the therapy.  Patients are able to have a 30% discount on beauty treatments also.
All treatments are by Appointment only, to book an appointment Julie can be contacted on 07855 474303.
This service is also offered on a mobile basis for those too sick or less able bodied to attend the centre, ensuring that all services are available to anyone in our community no matter what their level of sickness.
Treatments are reviewed on a six week basis and compliment our commitment to wellbeing in the community.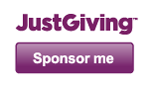 Opening Times
Monday: 10am - 2:30pm
Tuesday: 10am - 2:30pm
Thursday: 10am - 2:30pm
Friday: 10am - 2:30pm
Also open some evenings 7:30pm - 9:30pm for group meetings
Latest News
Events
Keep up with Foxy! Sign up for our Newsletter!
Blogs