Home
Winners of our Dreamboys Raffle 24th November 2013 
And the WINNERS ARE…………………
7 Nights in Bodrum Turkey – H Wheeler
2 Nights B & B in Calais with Ferry Crossing – Joy Hambridge
Meal for 2 at Netherstowe House – Linda Fox
32″ inch Television – Karen Johnson
x2 Tickets for Tottenham Hotspur – Ulas Demir
Bespoke Collar made by REW – Claire Millward
£150 Will from Pickerings – Katie (Ticket no 1226)
Boys Bike – Kieran Gray
Game of Golf at Forest of Arden – Pip Baines
Game of Golf at Lea Marston – Dale Clark
Game of Golf at Lea Marston – Michelle Tibbles
Game of Golf at Lea Marston – Vicky Strawberry Fields
£50 M&S Voucher – Julie Wren
£40 Floral Voucher – Lynn Rankin
Afternoon Tea for 2 Cotswold 88 Hotel – Debbie Newman
Paintballing for the Day – Josh Walford
2 Tickets for show at Tamworth Assembly Rooms – Kirk Howard
Gel Nails at Beauty Boutique – Chris Allison
Meal for 2 at Tame Otter – Cathy Tibbles
1hr Facial at Absolutley Flabuless – Hannah Sweeney
Back, neck and shoulder massage @ Middleton Hall – Jamie (Ticket number 313)
£50 Gossard Voucher – Shasta Powell
£20 Trotters Voucher – David Clark
1.5L Bottle Prosecco – Danielle Worrall
Bottle of Champagne – Lisa Builder
Voucher for Hair by Ellisa – Emma Carter
£50 Angels Voucher – Lisa Preston
Goody Bag (Wine, Chocs) – Keith Nicklin
4 Odeon Cinema Tickets – David Thames
Franky & Bennys Hamper – Rose (Ticket No 1760)
Family Photo Session – Una Driscoll
Wash & Blowdry at Lexi – Jayne Hursey
Cut & Finish with Sam at House of hair – Rose Gould
Cut & Finish with Claire at House of hair – Vikki Mc Roberts
£20 Planters Voucher – Chaflees ?? Ticket No 2143
Aromatherapy Massage with Star Holistics – Craig Evans
£20 Nail Voucher – Kate Mcrea
Carvery for 2 at Pretty Pigs – Abbie Gray
Bottle of Prossecco – Jayne Haynes
Forever Living Gift Set – Stella Barber
Course of Swimming Lessons – Mark & Sue Clifford
£20 Sunsational Voucher – Toni Alson
Bottle of Whisky – Dawn Bond
Lancome Gift Set – Lynn McHugh
£20 Clinique Voucher – Penny (Ticket No 2276)
£50 JLS Cake Voucher – Ian Withers
Toboganning Session for 2 at Snowdome – Tara Hughes
Carpet Cleaning Belvoir – M Middleton
Holistic Therapy by Hayley Fox – Hayley Pass
£10 voucher for Diva's beauty – R Williamson
£10 Sunkissed Voucher – Georgina Heath
McDonald's Voucher – Jo Bowden
McDonald's Voucher – Hayley Michie
McDonald's Voucher – C Clayton
Cousins Takeway Voucher(Pizza's) – L Parkinson
All prizes will be available from The Sharon Fox Cancer Centre from Thursday 28th November onwards, if you have any queries about prizes etc please contact Tasha on 07816 861248. You will need your ticket to claim prizes. Thank you.
Congratulations to all our winners and thank you for attending our event and for purchasing raffle tickets we are most grateful for the support.
Messytime Annual Christmas Party 2013
Our Messytime Christmas Party is on 22nd December 2013, we look forward to seeing you there at Fazeley Town Hall. CLICK on the poster to purchase tickets via paypal. Admission is £5.00 per child to cover refreshments.
Movember 2013
Gents are you able to grow some facial hair for Charity? We would love to hear from you.  We are raising awareness of Men's Cancer's and of our Men's support group the 1st Wednesday of each month, The next group is Wednesday 4th December 2013.
If you would like to join us, we have created a just giving page for the sponorship: http://www.justgiving.com/Sharon-Fox3
If you would like to download the manual sponsor form it can be obtained here:
Movember Sponsor Form here
Wig and Bra Fitting Online Appointments
We are pleased to announce that our clients can now book appointments for Wig and Bra fitting via our How we can Help section on the menu bar and then appointments. Each appointment lasts for 60 Minutes and the user selects a date, service and then availability. Once a time has been selected the client then fills in a booking form and the information is forwarded to us.
Ladies who have had a mastectomy or partial mastectomy and need a professional to fit them for a bra are in the capable hands of our Anita Centre of Excellence trained professional who can advise and support our clients during this time.  We also have a range of bra's for the ladies to look at and try.
Clients who would like to be fitted for a wig during treatment or a headscarf can book to come along to the centre to be fitted correctly for a wig style and colour to suit them and also trained in how to fit and tie headscarves either over the wig or head. We use a variety of suppliers and have access to a variety of styles and colours.
Welcome
Our Centre was born on 28th November 2009 by Sharon Fox, who herself had been through Breast Cancer and had a double mastectomy and wanted to create a sanctuary for Cancer Patients, and wanted to help improve their cancer experience.  She wanted to try all of the therapies that might make her journey easier but none of them were available locally and in her words "some were available but they were all at the hospital and to be honest, the last place I wanted to go again was the hospital". The Sharon Fox Cancer Centre is the result.
We continue to thrive with the interest of you, our clients in our hearts. In essence we care because we have been there.  We are funded by donations, and a lot of hours of fun fundraising. We are established and managed primarily by women, who aim to make a difference to the lives of people affected by all types of cancer.  Our team aims to offer friendship and support, complementary therapies, counselling, professional wig and bra fitting, advice,  help with disability forms, craft workshops, coffee mornings, and much more.
We will welcome any support you feel you have to offer. You may support us through single donations, regular donations and/or through fundraising events. You may even like to help at our centre. If so, please enquire. We will be happy to have an informal chat over he phone, or you may drop in and visit us.
Cancer Support Groups
Our Secondary Cancer Support Group is on 21st November 2013 from 7pm to 9pm and each 3rd Thursday of the month. Our group is facilitated by people who understand and know what you are going through and  can offer a wealth of help and support.
All cancer sufferers, their friends and families are all welcome to come along.
Our next 'Female Buddies' Support Group is Monday 2nd December from 7pm to 9pm. We welcome all ladies who have suffered or are suffering from cancer and also their carers, friends and family members. Our female group is the first Monday of the month and held at the centre.
At our next group ladies we have the lovely Natalie Wrenn from Beautique coming along to do nail paints and the wonderful Julie Kirkham from Star Holistics doing mini treatments. Also we have a lady coming to discuss skin care products ideal for cancer sufferers.
Our next 'Male Buddies' Support Group is on Wednesday 4th December 2013 from 7pm to 9pm for all Gents who are or have suffered with cancer. We also welcome along all carers, friends and family members. Our male group is the first Wednesday in the month.
Our Male Support group is run by Rob Hamilton who himself has suffered from cancer in the past and is available to listen,and to offer a world of advice and support. Please come along, you will always receive a warm welcome.
Upcoming Events
DreamBoys 24th November at Kuda (Old Trinity), Tamworth
Vegas / Hollywood Christmas Glamour Ball on 6th December at Marston Farm Hotel
If you would like any more information regarding our event, click on our events tab.  Alternatively call us on 01827 311665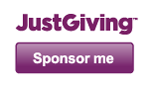 Opening Times
Monday: 10am - 2:30pm
Tuesday: 10am - 2:30pm
Thursday: 10am - 2:30pm
Friday: 10am - 2:30pm
Also open some evenings 7:30pm - 9:30pm for group meetings
Latest News
Events
Blogs