WELCOME
#Selfie It's more than just a haven for patients… It's all about the family unit… Can't believe hubby had the guts to do this for me… #THEREALMEANINGOFCHARITY … PLEASE TEXT YOUR DONATION. TEXT SFCC55 AND THE AMOUNT £1, £3, £5, £10 TO 70070 EVERY LITTLE HELPS
Sharon Fox Selfie - PLEASE TEXT YOUR DONATION. TEXT SFCC55 AND THE AMOUNT £1, £3, £5, £10 TO 70070 EVERY LITTLE HELPS x LET'S GET THESE CENTRES NATIONAL AND HELP EVERYONE… NO HIGH CHIEF EXECS WAGES HERE… #THEREALMEANINGOFCHARITY
WELCOME ……
The Sharon Fox Cancer Centre was born on 28th November 2009 by Sharon Fox, When at the age of 37 I was diagnosed with Grade 3 Breast Cancer after much heart ache and to'ing and fro'ing I had a double mastectomy, chemotherapy, Radiotherapy and Herceptin. You can follow my treatment, the heart ache, the highs and the lows here by reading my blogs. I wrote my weekly columns in The Tamworth Herald Newspaper and quickly people followed my progress. During this time I realised there was a huge gap in care away from the hospital and I wanted to create a sanctuary for Cancer Patients. I wanted to try all of the therapies that might make my journey easier but none of them were available locally and i thought "some were available but they were all at the hospital and to be honest, the last place I wanted to go again was the hospital".
The Sharon Fox Cancer Centre is the result.
"Quickly I became WE… "we fundraised spectacular amounts of money which is all spent on improving the facilities to our clients and we continue to thrive with the interest of you, our clients in our hearts. In essence we care because we have been there.  We are funded by donations, and a lot of hours of fun fundraising. We are established and managed primarily by women, who aim to make a difference to the lives of people affected by all types of cancer.  Our team aims to offer friendship and support, complementary therapies, counselling, professional wig and bra fitting, advice,  help with disability forms, craft workshops, coffee mornings, and much more.
We will welcome any support you feel you have to offer. You may support us through single donations, regular donations and/or through fundraising events. You may even like to help at our centre. If so, please enquire. We will be happy to have an informal chat over the phone, or you may drop in and visit us.
A great man 'Albert Einstein' Once quoted….
"The only source of knowledge is experience"
This Experience Changed me…. it changed me so much you can never put it in to words…. but one thing goes without question…… My experience has changed me for the better and I will do whatever I can to help others going through Cancer and whatever life changes it brings…
We care as we have been there ……
And here's me today, Just after the biggest shock of my life, appearing on Surprise Surprise show…
WE HAVE MOVED …
The Mitchell's Court building is currently being used as a preloved store with quality items being sold at £1 or 50p.  Please drop in and take a look around to grab yourself a bargain. The shop is open Tuesdays and Fridays from 10am until 2pm.   If you have any good quality items that you are able to donate then please drop them in to us to help us raise much needed funds for the charity.
DATES FOR YOUR DIARY
Monday 1st September – Female Support Group - This will take place at the new centre 44 Craven, Stonydelph.
Our female support group for all females affected by any form of cancer that takes place at the centre on the first Monday of every month at 7pm – 9pm
Patients, partners, sisters or carers, whoever you are and however you have been affected by the effects of cancer then please join us.
Wednesday 3rd September – Male Support Group -  This will take place at the new centre 44 Craven, Stonydelph.
Our male support group for all males affected by any form of cancer that takes place at the centre on the first Wednesday of every month at 7pm – 9pm
Patients, partners, parents and carers often find it hard to disclose that they are struggling with their feelings and don't want to talk about their inner fears. If you can get over the stigma and cross that line you will find a great bunch of lads that in fact are all easy to get along with. The difference with our male support group is that Rob, who runs the group, has been there.
Tuesday 9th September – Bra Fitting Drop-in Day - This will take place at the new centre 44 Craven, Stonydelph.
If you are a previous breastcare client and need specialist fitting or guidance, or your bras may be looking a bit grotty then please do pop in to our bra fitting drop in day. Prosthesis, pocketed bras and accessories available. Sorry we do not have card paying facilities at the moment.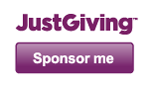 Opening Times
Monday: 10am - 2:30pm
Tuesday: 10am - 2:30pm
Thursday: 10am - 2:30pm
Friday: 10am - 2:30pm
Also open some evenings 7:30pm - 9:30pm for group meetings
Latest News
Events
Keep up with Foxy! Sign up for our Newsletter!
Blogs